Innovation through cooperation!
At ARTI, we are fully convinced of the enormous potential of mobile autonomous robotics and see almost infinite possibilities for using this future technology. One possible use case is autonomous data acquisition for inspection tasks of buildings or infrastructure. Our goal is to push the boundaries of what is possible, bit by bit. Most of the time, you don't need grandiose plans for this, but simply good opportunities to try things out. However, the most important thing is cooperation partners who are just as full of drive, curiosity, and motivation.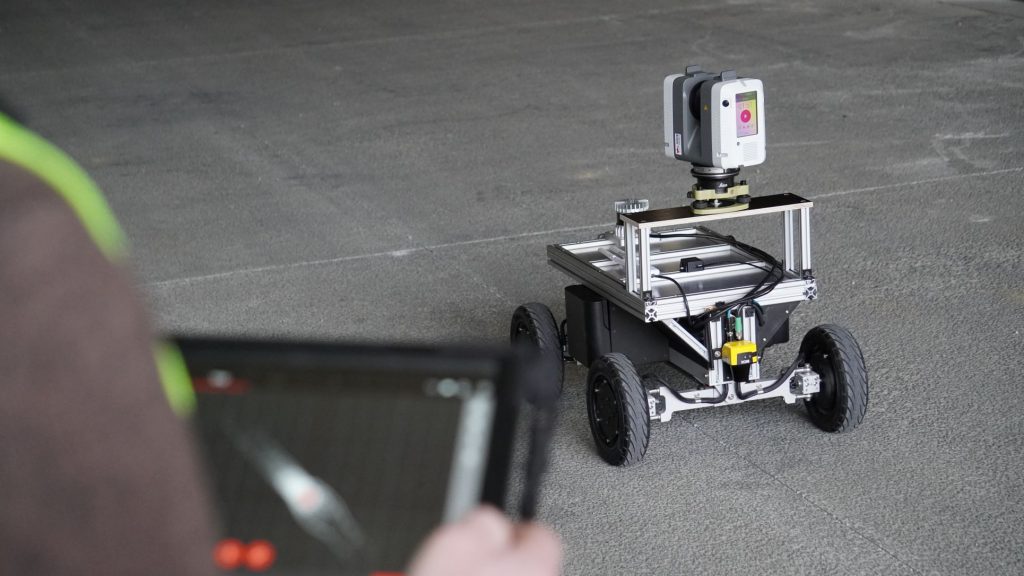 The partners for autonomous data acquisition
We found these cooperation partners in recordIT GmbH, Robotic Eyes, and the Institute for Engineering Geodesy and Measurement Systems, with whom we were able to carry out an exciting test application last week: the use of autonomous mobile robots for automatic data acquisition for building checks and inspections. The test area was the construction site of the Unterflurtrasse Weiz; at this point, many thanks to the Province of Styria (Department of Road Infrastructure – Special Projects) for the opportunity!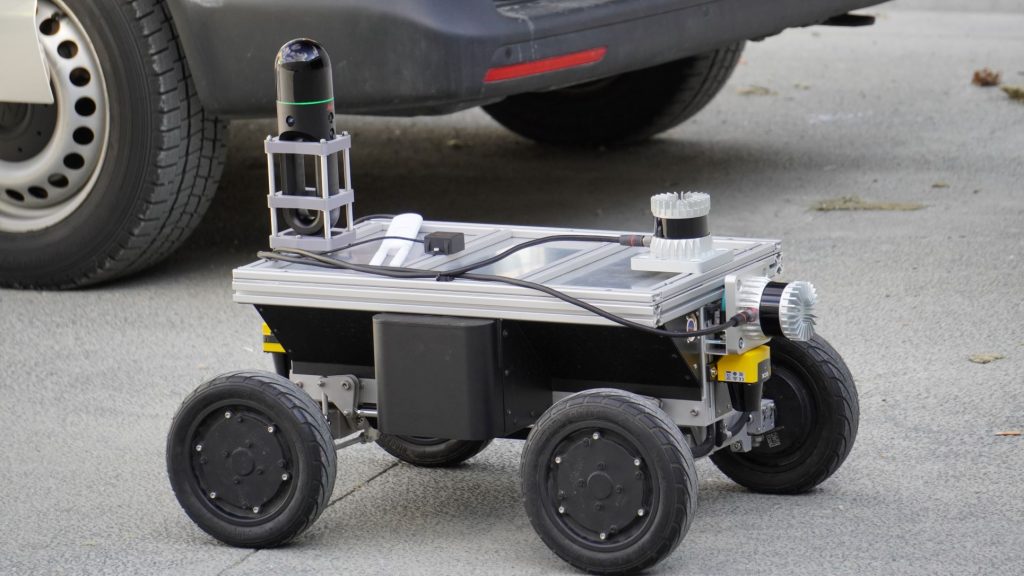 The equipment for autonomous data acquisition
Our test platform CHASI was equipped with sensors (64 Layer LiDAR Scanner), a handheld LiDAR sensor, and a static, terrestrial laser scanner. It drove several times at different speeds through the approximately 275 meter long tunnel and its entrance areas. It continuously recorded data that ARTI then transferred into a 3D environment map. The first results are now available!
Outcome and Opinions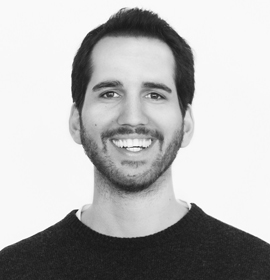 "Through this extraordinary test scenario, we at ARTI have opened up a completely new application area for mobile autonomous robotics. 3D mapping in tunnels brings with it some technical challenges. Nevertheless, the first results are excellent, and we were able to advance our technology."

Konstantin Mautner-Lassnig, CEO ARTI
RecordIT GmbH specializes in documentation software for structural testing and inspection of infrastructure structures. Managing director Stefan Grubinger is working with his civil engineers and software developers to make these complex testing and documentation activities more efficient, straightforward, convenient, and understandable than conventional methods. Furthermore, together with Robotic Eyes, recordIT is working on projects that combine building inspection with augmented reality, which makes the situation of the building and on the screen even more tangible and comprehensible.
"I am convinced that the use of autonomous mobile robotics in building inspection is the logical next step to support inspection personnel. Only in this way will it be possible to ensure the high quality, comfort, and productivity of the work required in structural inspections."

Stefan Grubinger, CEO recordIT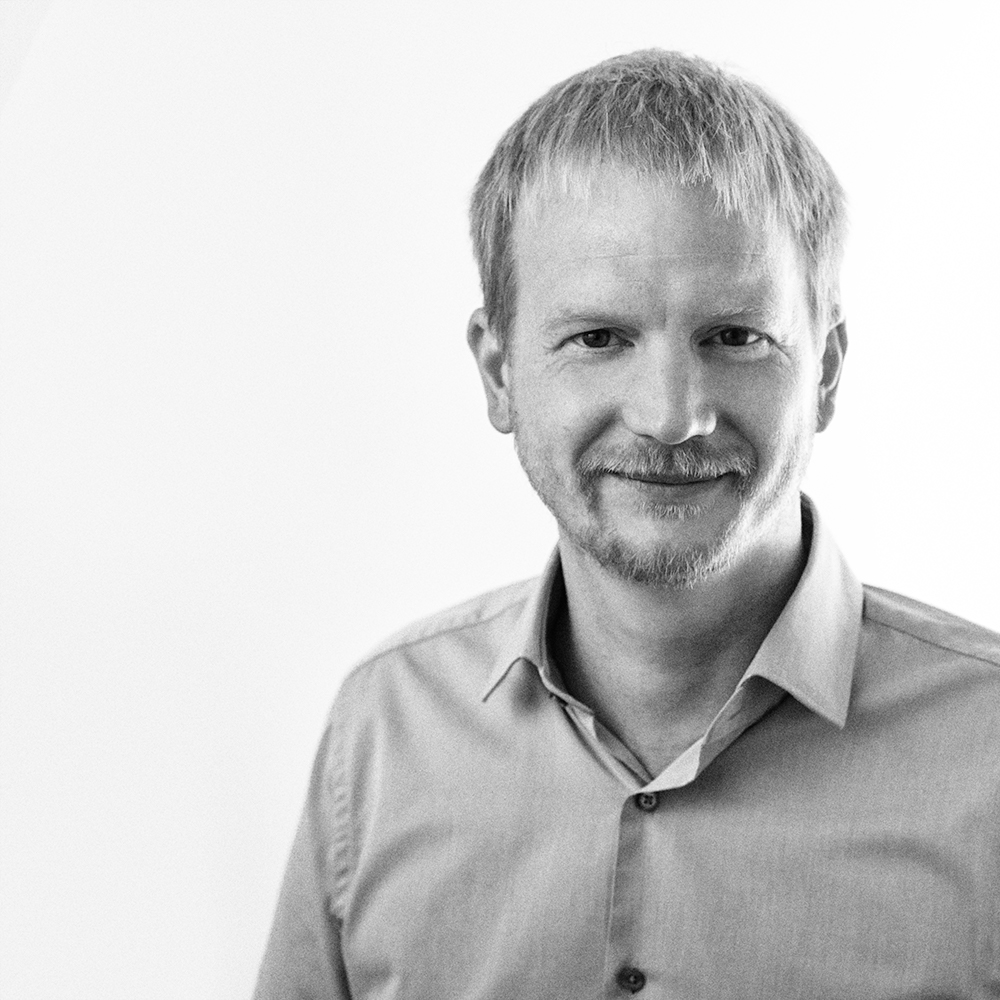 Slaven Kalenjuk from the Institute of Engineering Geodesy and Measurement Systems at the Graz University of Technology accompanied the test drive from a scientific perspective. He provided the handheld and terrestrial laser scanners and carried out control measurements in parallel to evaluate the data recorded by the robot.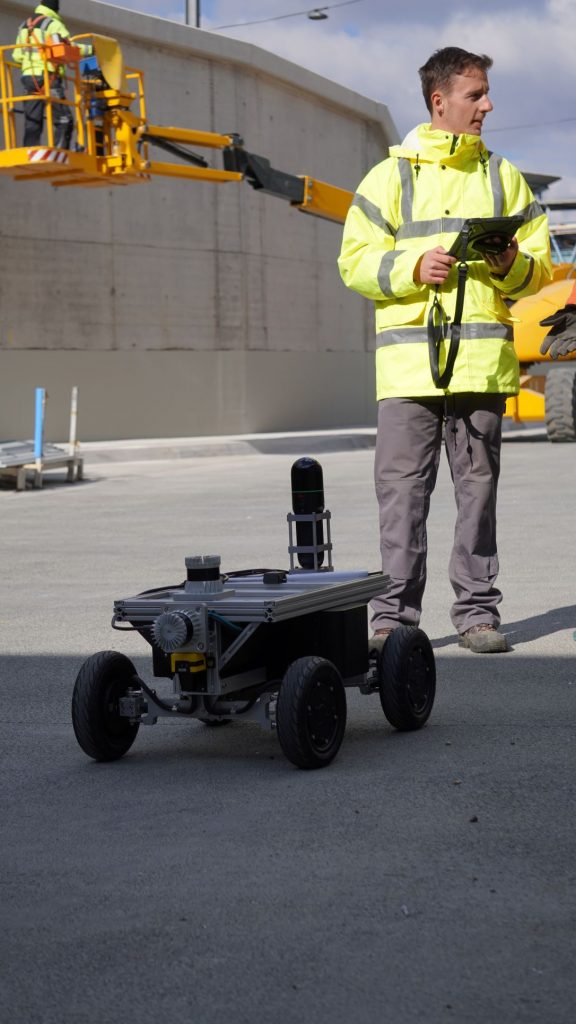 " The project is a great opportunity for tech enthusiasts like us to develop innovative solutions for the industry. I believe that fast, autonomous 3D data acquisition and processing is the key to improving inspections of a large number of structures in the future."

SLaven Kalenjuk, University Assistant – Institute of Engineering Geodesy and Measurement Systems at Graz University of Technology
Overall, the test drive was a complete success. The first results are very good and show great potential for further use. And neither ARTI nor the cooperation partners ever run out of ideas for cooperation!