ARTI was finally granted public funding by the FFG, the Austrian Research Promotion Agency, to further develop autonomous mobile robot software technologies, the ARTI AI Kits!
Use of mobile robots in the industry
The transportation of goods, especially moving production items from one place to another, is a very common task in the industry. As good as every warehouse has to shift inventory around, this applies to retail or production. It is a tedious task that takes a lot of time when other crucial work could have been done. That's why it is typically automated with robots. Due to several limitations, early systems like Autonomous Mobile Robots (AMRs) or Automated Guided Vehicles (AGVs) are hitting the boundary of flexibility and performance. The next generation of AGVs is getting intelligent, and that's why they are called Intelligent Guided Vehicles (IGVs).
AMRs and AGVs have limited sensory information and heavily rely on assumptions like an evenly flat floor, good lighting conditions, and much more. Future use cases require solutions beyond the state-of-the-art, such that robots can seamlessly be integrated everywhere. No matter if the operating area is indoor or outdoor, across several floors, in unstructured environments or in highly dynamic environments. Higher moving speeds and better overall performance in precision can reduce costs by 35% for end customers!
Developing Robots with ARTI
Our team members at ARTI are experts in robotic software engineering for indoor and outdoor scenarios. We are leveraging state-of-the-art technologies and algorithms in 3D computer vision, perception and control to bring next-gen performance to the masses. We aim to use mobile robotics in as many different use cases as possible with our flexible AI robotics software solutions. ARTI AI robot software is highly adaptable and independent of the environment or vehicle specifications. The possibilities to develop new and innovative autonomous robots with us are almost unlimited.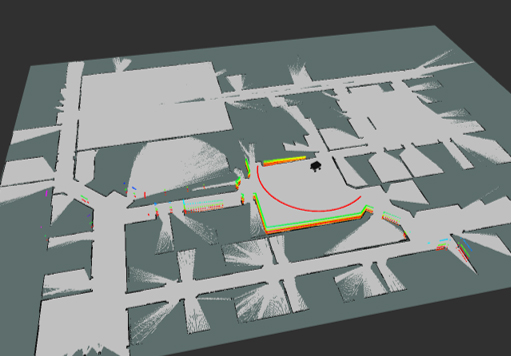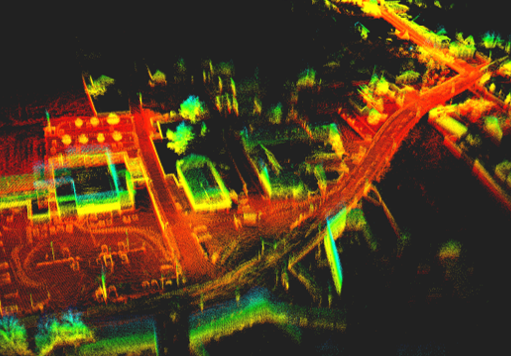 AI Technology Robots
Where is Artificial Intelligence – AI used to develop software for autonomous mobile robots? The answer is, nearly everywhere! The robot must understand where it is currently located and where it should go. This is done using a predefined map of the operation area, and today's systems have limited map sizes and still work in 2D. As you probably have noticed, the left image shows a 2D office area and the right demonstrates a glimpse of a 3D map captured during a training session. This provides much more information to the AI for planning and reasoning, which is crucial to understand what is dangerous and what to do next. Increasing the speed with knowledge and not just by adding more power.
The real next-gen does not stop at 3D perception, but that's just the start for a completely self-organising autonomous mobile robotic fleet. Keep on track for news and updates on the latest technology!