It's already the end of August…so what have you been doing so far this summer in this very special year? We were super-busy, with testing cameras. Not for our holiday-pictures of course (well, that would have been nice though)!

Actually, we tested a new and innovative AI camera by IDS Imaging Development Systems GmbH. In May, wonderful Sigrid Rögner reached out to us, and after a Corona-adjusted talk via video chat, she offered us their high-tech camera, type "IDS NXT rio", for testing reasons and we agreed to try how far we would come. The camera is equipped with the latest AI-technology and can be used to execute native deep neural networks. The usage of the camera and the software is straightforward and secure, and our first results were already promising.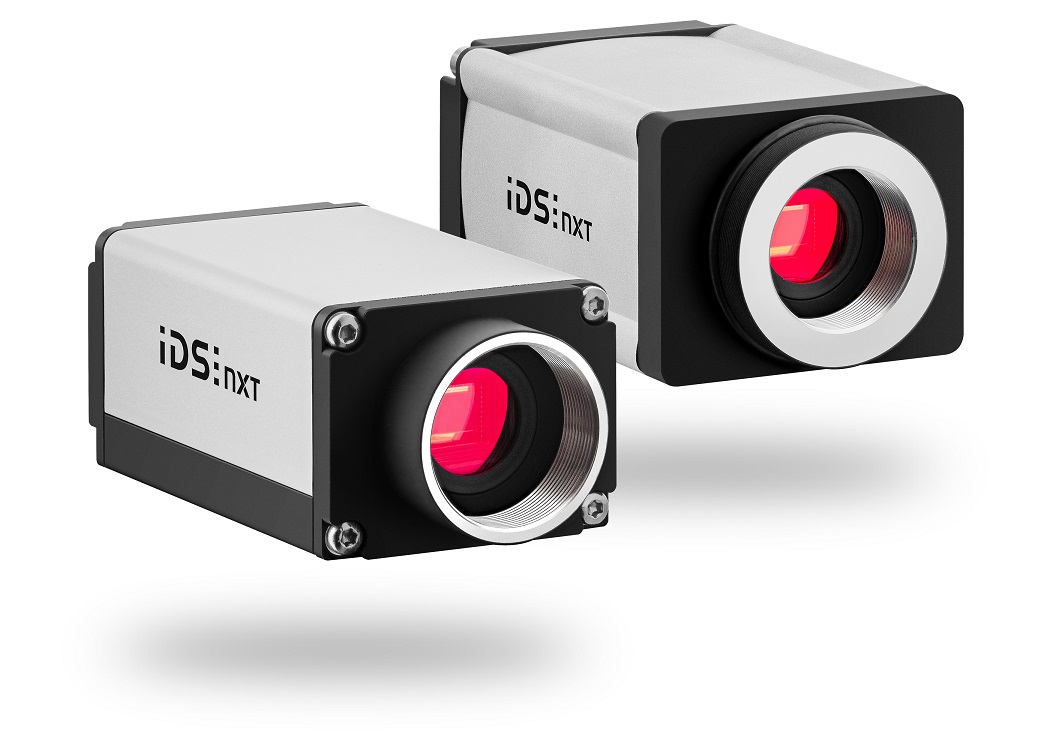 We used the camera and the provided software "IDS NXT lighthouse" to train a new deep neural network (DNN) for logistic purposes to recognize and distinguish cars, trucks and forklifts. For the ARTI use cases, the autonomous delivery and autonomous mobile robots in outdoor-environments, a camera combined with a DNN like this can be extremely useful for obstacle detection and identification. When an autonomous robot is moving in an outdoor environment, it is crucial for it to know what kind of obstacle it is facing and whether an obstacle is permanent (for example, a building) or temporary (e.g. a parked car or truck). This information can then further be used for decision making and being more alert which is an important asset for save driving. So we are excited about our positive testing results!
As one can see at the two pictures underneath, the camera successfully recognizes a forklift by Hubtex in a picture. In other pictures, the camera unambiguously identifies a truck, even when the truck is just partly visible. We also gave the camera quite tricky tasks: A photo of our postal-delivery robot "Jetflyer", a project we performed together with the Technical University of Graz and the Austrian Postal Service, was identified as "car" by the camera, although with slight tendencies to "truck". Which is quite a good guess, because "Jetflyer" has similarities with a car (the size) as well as a mini-truck(the large loading area). You can see the conclusions of the software in the lower part of the picture, where it shows which type of vehicle is recognized with which possibility (1.0 means 100%). Since the options for the software were just "car", "truck," and "forklift", we think the camera did an excellent job!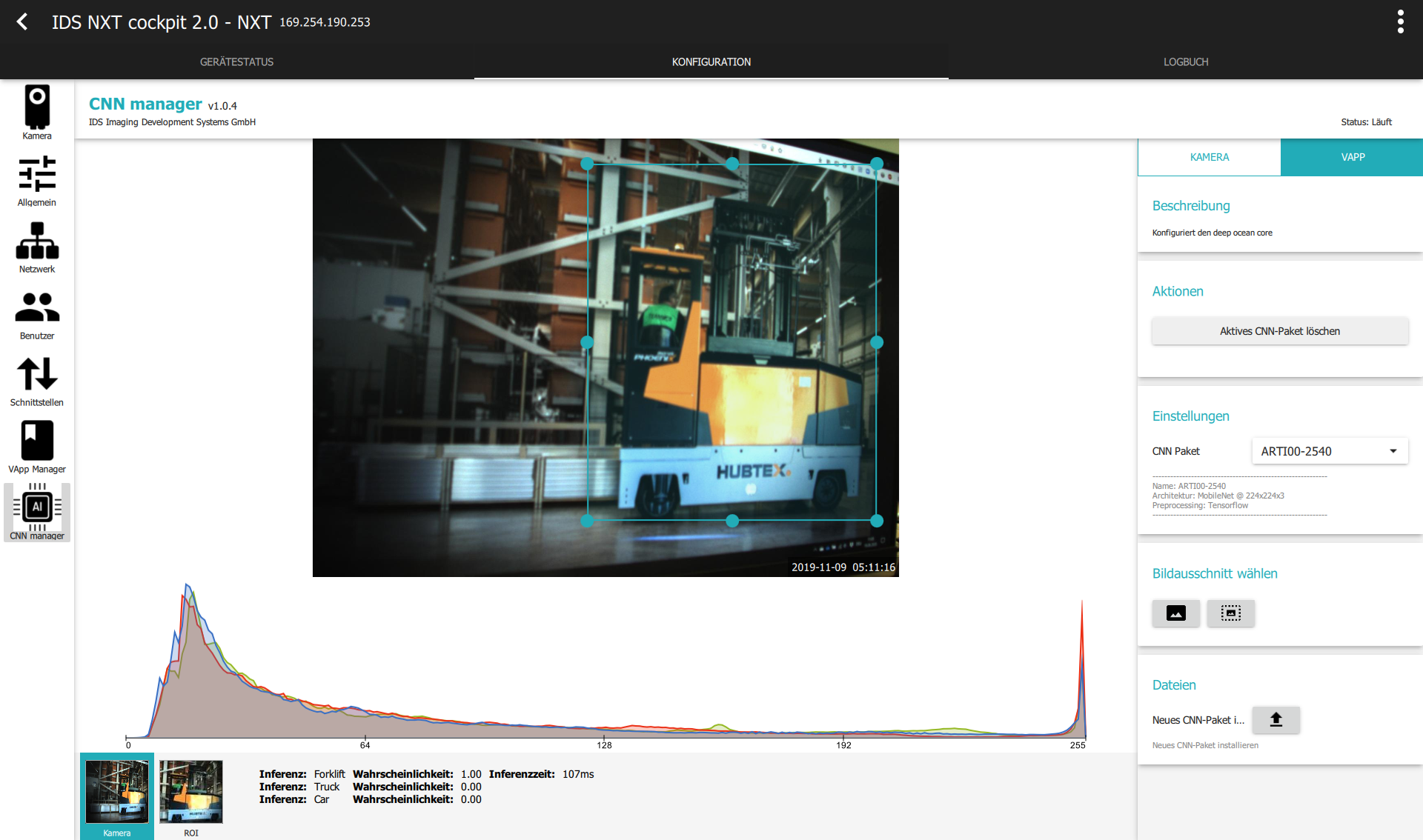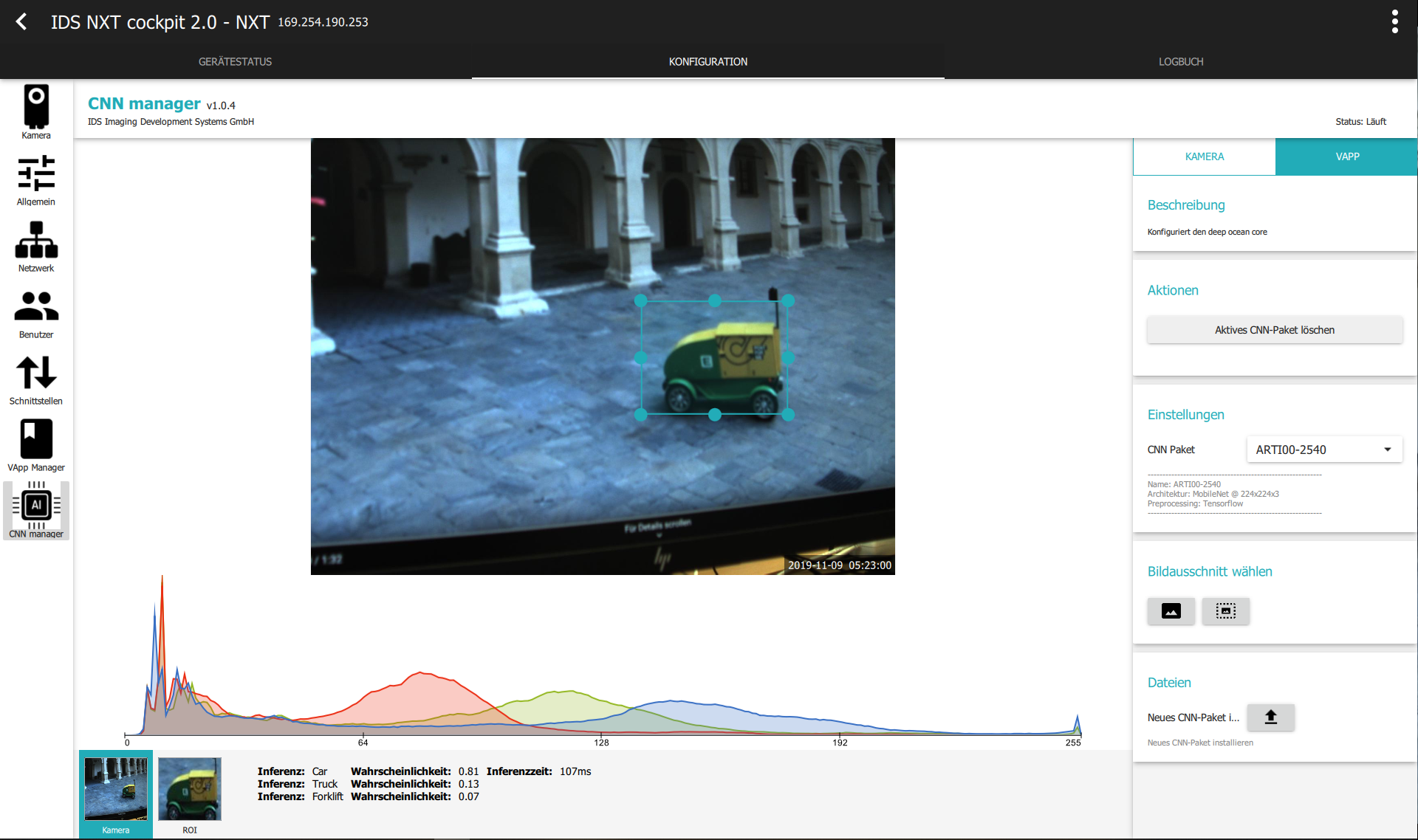 Here are some other successful results. One is showing the autonomous racing car from RoboRace in hard to see viewing angle. The second image on the right shows a very typical outdoor scenario with a parking truck. It is beneficial to understand what kind of obstacle is blocking the path from a safety perspective and to further increase the estimated time of arrival (ETA).
From a safety point of view, we like to reduce unforeseen reactions like the truck is suddenly driving closer to the robot (safety distance is no longer present). Furthermore, increasing the throughput of every delivery by utilizing the ETA is vital (cost-saving). So these are both important assets everybody is looking forward to!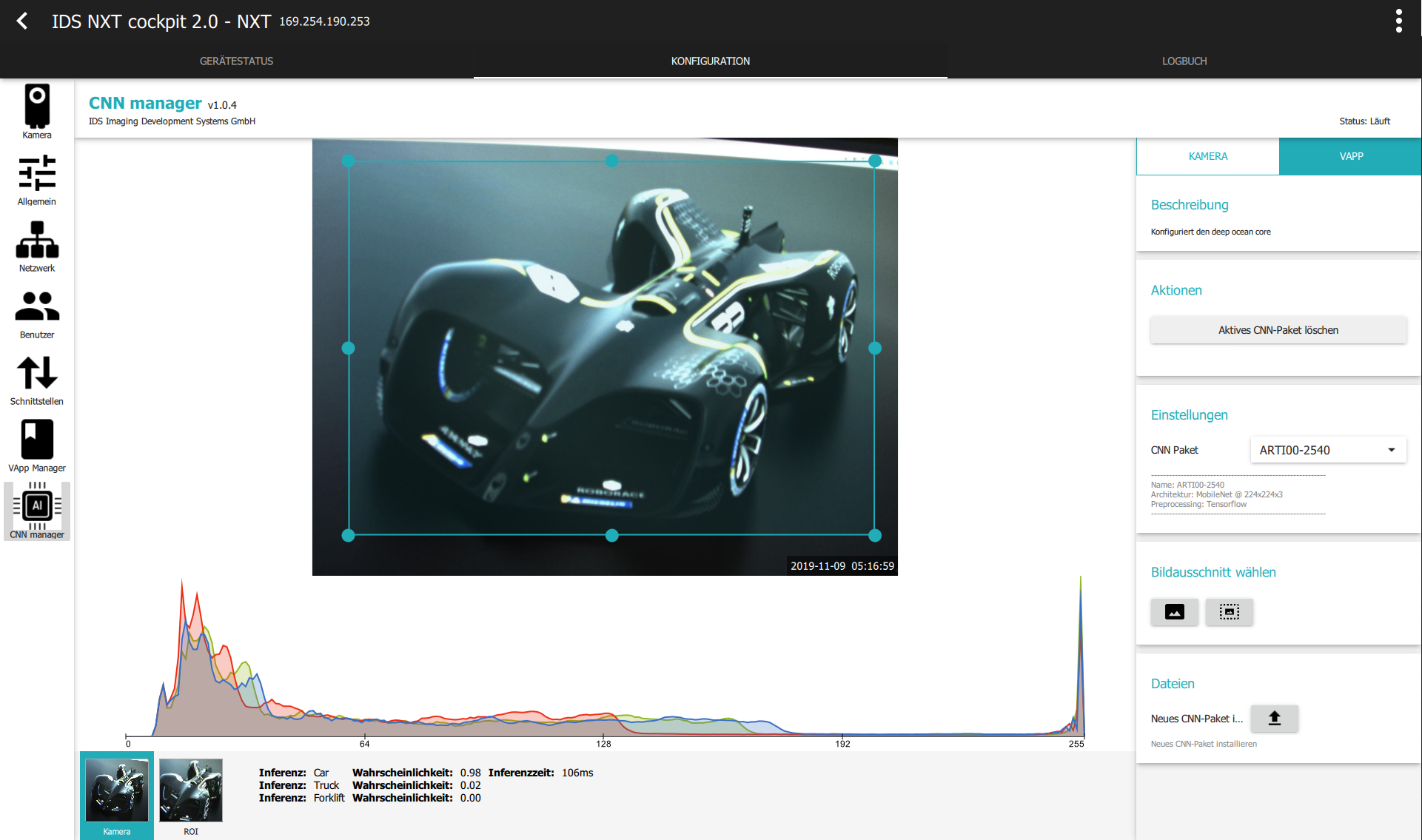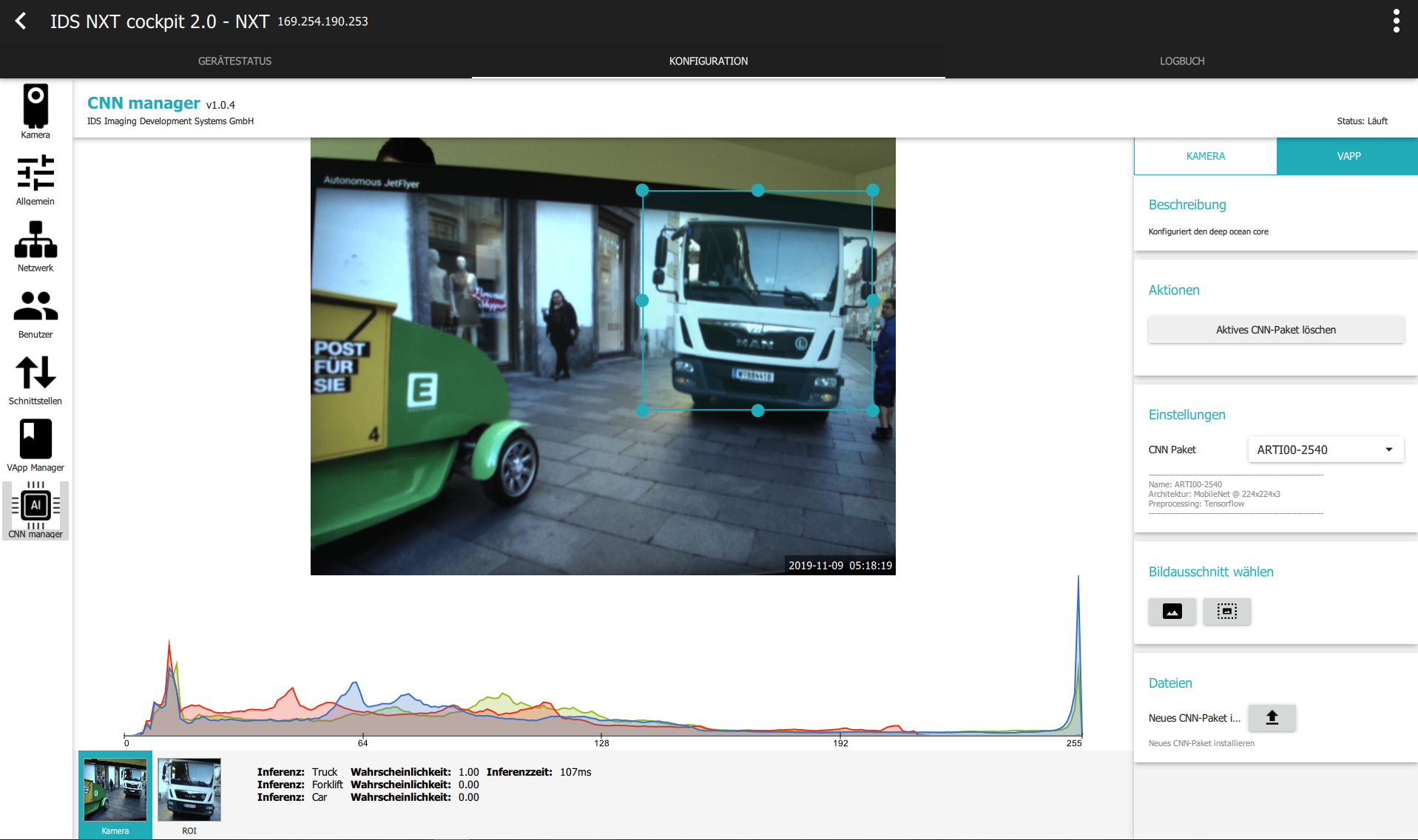 If you want to learn more about our testing results, don't hesitate to contact us, and if you want to know on which other projects we are working on so diligently on, stay tuned!