In autumn last year we were looking for a robotic software developer, and luckily, we found one!
In the field of software development, the "war for talents" is continuing. The demand for these skills in the labor market is enormous. ARTI strives to offer the best and most flexible working conditions possible as an employer. We have a great team spirit among the ARTIsts, and every team member works with high motivation, strong commitment, and enthusiasm for robotics. Nevertheless, it is hard for a start-up to compete with more prominent companies' job opportunities.
All the more, we are pleased that Jahn Mansour joined the ARTIsts at the beginning of December and now supports the team with his knowledge and know-how. So, at this point, we want to tell him a warm "Welcome to the team"!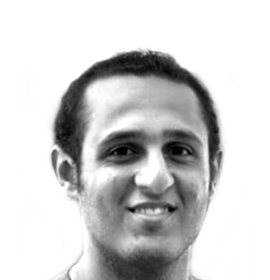 Jahn is originally from Egypt and studies electrical engineering focusing on automation technology and mechatronics at the Graz University of Technology. Currently, he is preparing his master thesis parallel to his work at ARTI. We are crossing our fingers for his ambitious project!
"It is really inspiring working here and see how to realize a part of the future in front of your eyes!"

That is what Jahn says about working at ARTI
We like his mindset and in that sense, we are looking forward to accomplishing many exciting and challenging projects in the coming years!